Electronic ID Document Verification is a popular service used for automated onboarding practices and plays a crucial role in verifying a person's identity. This service can be mitigated into a mobile app where the customer can simply take a photo of their chosen ID document like a passport or driver's license and match it against a selfie taken. This method eliminates the need for manual and physical ID checks and is often a chosen solution for businesses to fulfil compliance measures and Know Your Customer initiatives.
How does ID Document Verification Work?
Identity document verification will check that an ID (e.g., driver's license, passport, government ID) is legitimate and will have the following practices in place to verify this ID against relevant sources such as a selfie to authenticate liveness and check against public databases.
Firstly, the individual takes a photo of their ID documents like a driver's license or passport that Machine Readable Zone (MRZ) will be use to recognise the type of ID document being shown and extract the relevant information from the ID to automatically cross-match it.


The second stage is when the individual takes a selfie from their smartphone; the service will then use Biometrics and Optical Character Recognition to match both the extracted information from the ID and the selfie to determine a match. The power of biometrics in this service can determine over 80 facial features to distinguish changes in age, hairstyle, makeup and more. To learn more about Biometrics and Optical Character Recognition please link to our focused article.


Thirdly is liveness testing, which ensures an extra layer of security to 'spoof proof' any tampering that may be attempted with the selfie being presented. This is a common occurrence where fraudsters try to bypass the process by holding up a static picture of the trusted source image. This is where liveness detection comes in, instructing the user to carry out a series of head movements to prove that person is live in real-time.
After this 1-2-3 process is complete, the customer's submission will be sent to the relevant business portal where their data is screened against a public database. The app will then generate a pass or fail in real-time; if it's a pass, the customer will be successfully verified or onboarded into the organisation's system.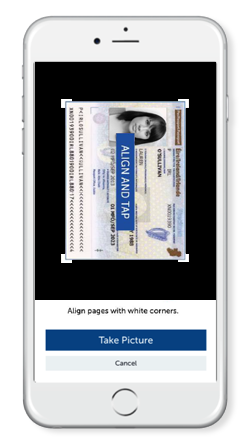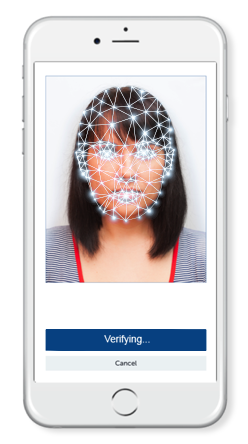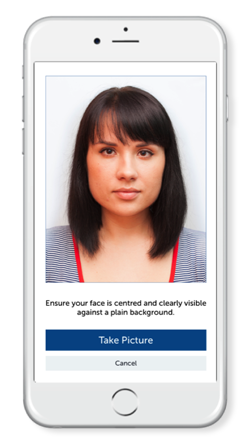 What are the benefits of ID document verification?
The first benefit of ID document verification enables a customer's ID to be authenticated digitally and in real-time, all from a remote location or branch. It removes the need for manual checks where a person has to check an individual's physical ID and match it against them which is often time-consuming and a waste of resources. This technology speeds up business practices like pre-checks for a bank account opening, loan approval or general customer onboarding processes where they may need to be verified before moving to the next stage.
The second benefit is all about the Know Your Customer (KYC) aspect and enabling robust customer due diligence and identity verification procedures. This is important for organisations that may need to abide by compliance measures within their sector and safeguard themselves against fraudulent activity, anti-money laundering and other various types of cyber threats.
Why Choose Melissa for ID Document Verification?
For more than 35 years Melissa has been a leading provider of contact data quality and identity resolution solutions helping over 20,000 businesses worldwide. With fraudulent activity on the rise and compliance measures continuing to become more stringent, Melissa ensures that our solutions are robust to meet any business need. We help businesses remain compliant while protecting themselves from any potential threat with smooth onboarding and ID checks, as well as ensuring our Our Identity verification solutions are flexible, easily integrable and future-proof as we rapidly transition to a more digital approach.