The Simple Solution to Verify Email Addresses and Improve Email Deliverability
Melissa Global Email Verification can remove up to 95% of bad email addresses to increase deliverability, avoid high bounce rates and blacklisting, and protect your valuable sender reputation.
Ping each email in real time to ensure it is active and can receive mail to ensure a successful campaign

Improve deliverability by correcting typos and illegal characters that lead to high bounce rates

Reduce fraud by confirming only valid enter your systems

Maintain CAN-SPAM compliance with FCC mobile domain detection
How Email Verification Works
Inputted Email Address
.con
yaho.com
a01.com
@@
A@b@Cexample.com
Email Syntax and Domain Correction
.com
yahoo.com
aol.com
@
AbC@example.com
Deliverability Confidence Score
Address Output
Real-time Verification
bud.walker@melissa.com
TLD: .com
Domain: melissa
TLD DESC: Operated by Verisign
Email: bud.walker@melissa.com
Status: V
Try Global Email Verification
Enter Emaill Address Below:
Real-Time Email Mailbox Verification
Two levels of service are available depending on your speed & accuracy needs.
Global Email Premium provides real-time email mailbox checking domain-specific logic as well as SMTP commands and other proprietary mechanisms to validate inboxes live. This can take up to 12 seconds per email address. Our built-in "time-to-wait" option allows you to customise how long you want customers to wait for a real-time validation.


Global Email Express offers higher speeds and performance than Premium by using a cached inbox validation database of known good and bad emails. All emails sent to the service will also be cached so they can be re-evaluated within a 90-day cycle.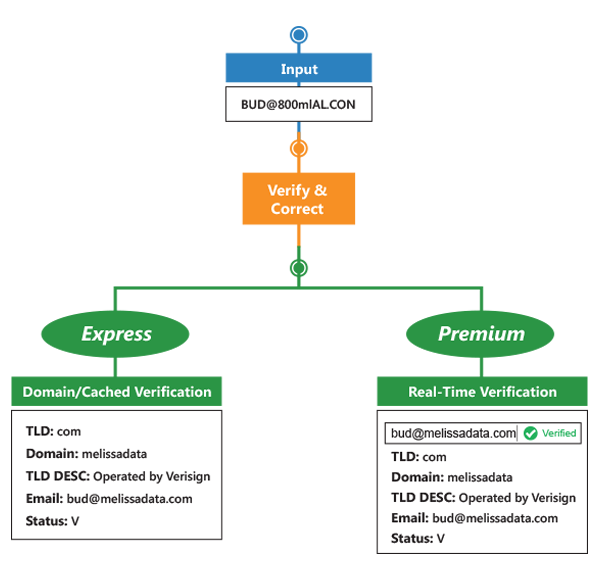 FCC Mobile Domain Detection
Global Email is enhanced with a list of mobile domain names updated by wireless service providers. This feature assists in maintaining CAN-SPAM compliance by indicating mobile email addresses that marketers are prohibited from subscribing without permission.
Privacy Flag
The top level domains or countries that may be sensitive to privacy laws. Returns Y for yes and N for no. Handle emails with a Y in privacy flag with caution.
The Privacy Flag will show a "Y" if the Top Level Domain might adhere to privacy laws such as GDPR. For example, the Top Level Domain ".de" is a German Top Level domain. Any Top Level Domain that end with a ".de" will have a "Y" in the Privacy Flag field. Any Top Level Domain that does not adhere to privacy laws will have an "N."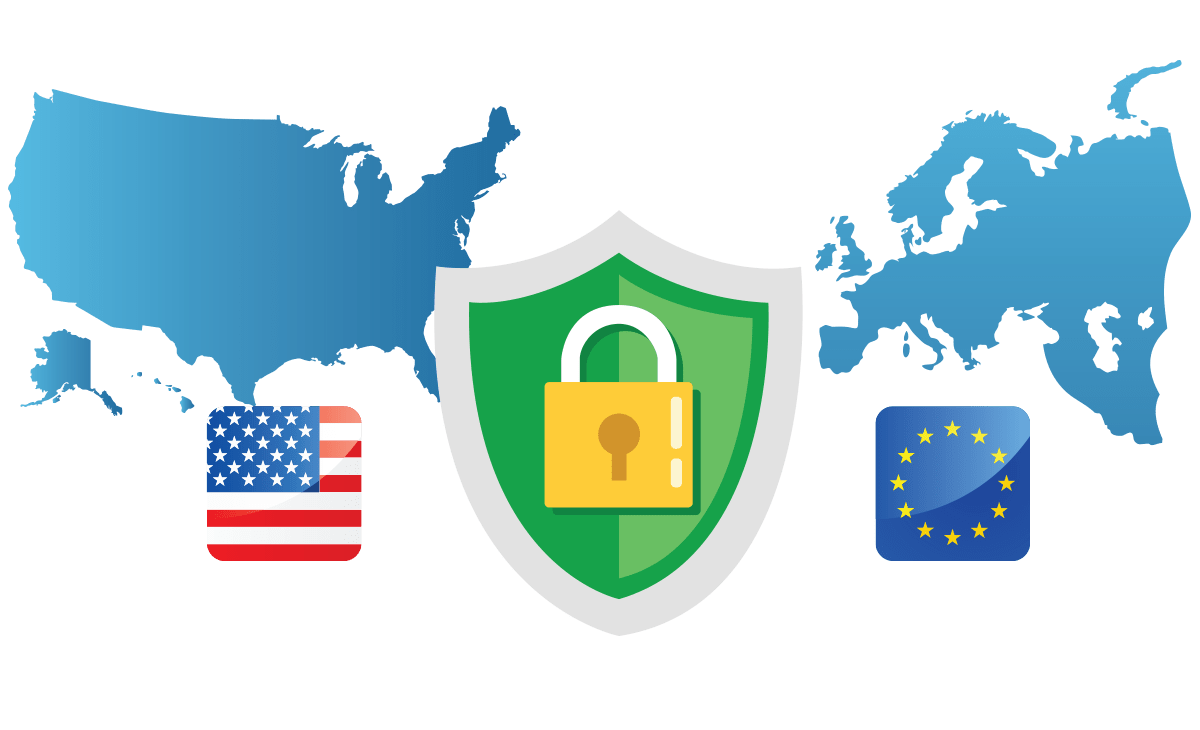 Video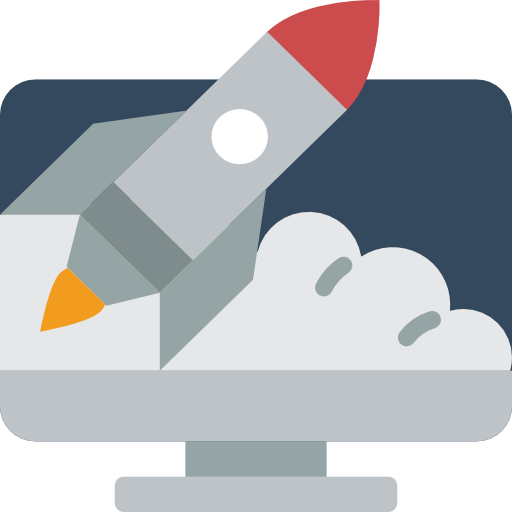 Data Cleansing
Overview of Full Spectrum Data Quality Solutions
Watch Video Now
Webinar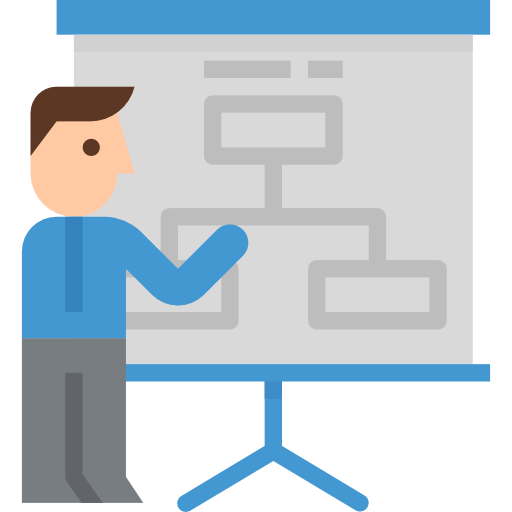 Become a Jedi Master of Email Marketing
10 Tips & Tricks for Clicks
Watch Webinar Now
Product Sheet