Validate, Standardise, Cleanse, and Format UK and Global Addresses in Real-Time
Approximately 20% of addresses entered online contain errors - spelling mistakes, wrong house numbers, incorrect postal codes, formatting errors that don't comply with a country's postal regulations. This can result in late or undeliverable shipments, a big and costly concern for companies doing business domestically and across borders.
Melissa's Global Address Verification service verifies addresses for 240+ countries and territories at the point of entry and in batch to ensure only valid billing and shipping addresses are captured and used in your systems.
Leverage a postal certified address engine using official government data including CASS (USPS), SERP (Canada Post), PAF (Royal Mail) and more

Correct international addresses by adding missing components such as postal codes, locality, and more

Standardise addresses to meet local in-country formatting rules

Transliterate to and from native country languages and Latin

Add precise lat/long coordinates up to the rooftop (delivery point) level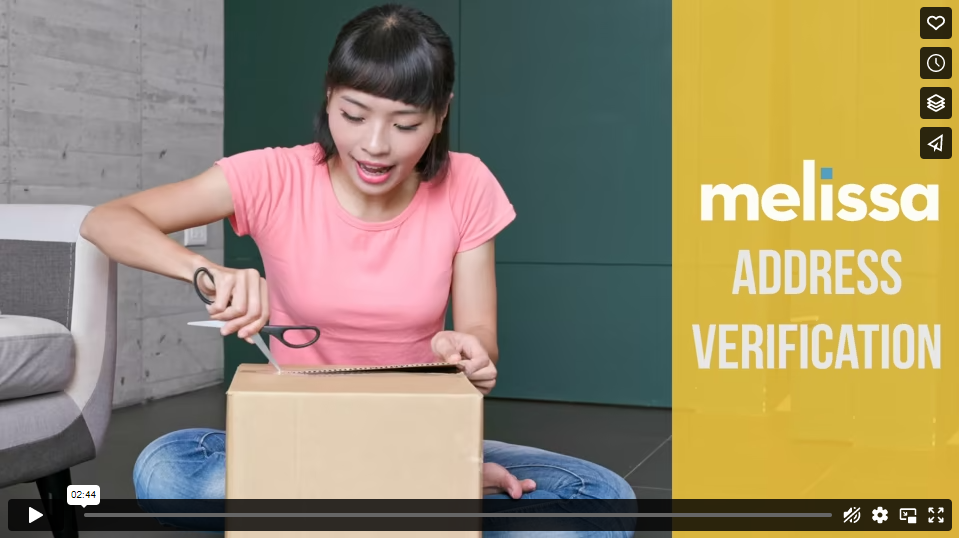 With the help of Melissa's solutions, we have been able to realize a customer onboarding process which makes registration faster and simpler – and reduced manual validation costs.
How Address Verification Works
Inputted Address
22382

Avenida

22382

220th St

22382

Ainsowrth Dr

22382

Alaska Dr
Parsed Address
22382 Avenida Empresa
Address
Rancho Santa Margarita
City
Inputted Address
22382 avenida empresa,
rancho margarita santa,
ca
Standardised Address
22382 Avenida Empresa,
Rancho Santa Margarita,
CA 92688
Verified Address
22382 Avenida Empresa
Rancho Santa Margarita
CA 92688
Valid Address
Deliverable Address
Address Output
Address Line 1: 22382 Avenida Empresa
City: Rancho Santa Margarita
State: CA
ZIP Code: 92688
Try Address Verification
Verify a UK or international address. Output includes latitude/longitude coordinates.
Load Demo
Start with Address AutoComplete
Utilise Melissa for fast, accurate address capture at point of entry. Our Express Entry solution powers your web forms and CRM with type-ahead address autocompletion – ensuring only a verified, standardised and complete address enters your database.
Autocomplete addresses to speed up order entry with reduced keystrokes
Real-time verification eliminates shipping costs due to incorrect addresses and ensures only valid data enters your database
Autofill all address fields – misspellings are prevented, abbreviations completed and missing information is added.
Try Address Autocomplete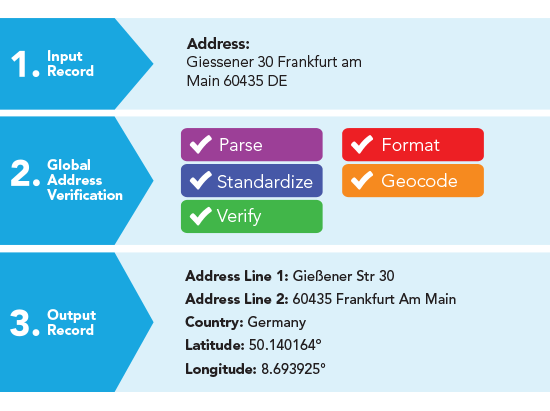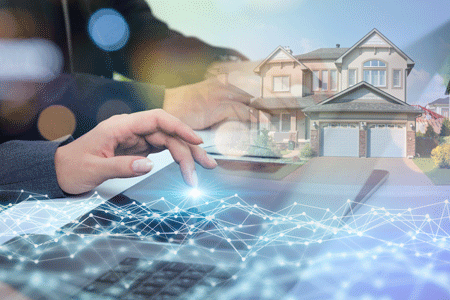 The UK Address Experts
For 35 years, Melissa has been a leading address management and mailing solutions provider. We have decades of experience handling the irregularities and common mistakes that arise when people write addresses. As a RoyalMail PAF, USPS and CASS certified provider we utilise the following to keep your addresses correct, up-to-date and deliverable:
A Single Interface for All International Addresses
The Melissa global address verification service empowers you to verify and correct addresses in a single country or in 240+ countries around the world – from a single interface. We've done all the heavy lifting to combine the varied address systems internationally so you can quickly verify an address in real-time, at point of entry. When you submit an address, our solution performs advanced lexicon and parsing for each country and we can return the address as either:
Formatted and standardised to a specific postal authority's regulations in a mailing label or database storage format.
Parsed in separate address fields such as house number, thoroughfare, locality, postal code, etc.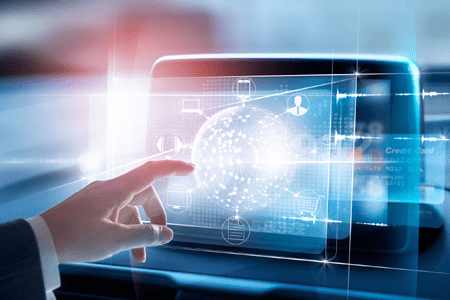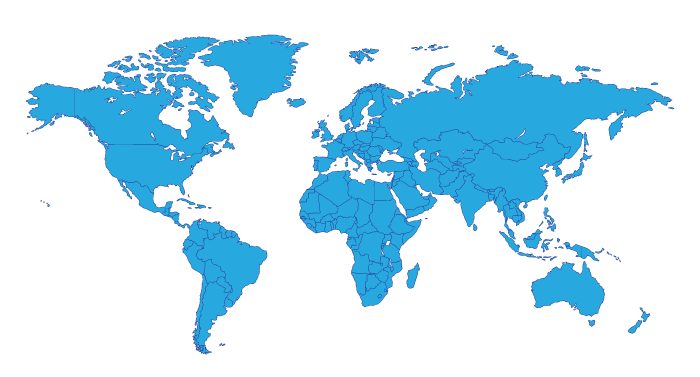 Global Data Coverage & Formatting
Domestic and international address management can be difficult due to over 130 different global address formats from 240+ countries and territories, 3,000+ languages and 140 character scripts used.
To effectively process domestic or worldwide address data, it is of the utmost importance to ensure that in-country formatting rules and norms are followed. Melissa's address verification service does this all for you... even in emerging and hard-to-address markets.
See Country Coverage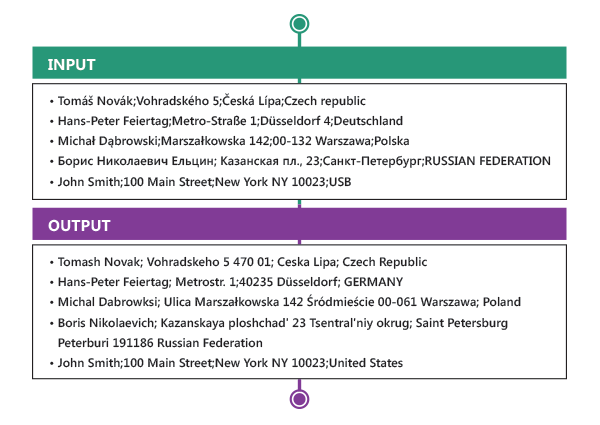 Transliteration and Multiple Language Support
We support multiple language scripts, including:
Cyrillic (Russia)
Hellenic (Greece)
Hebrew (Israel)
Arabic (United Arab Emirates)
Kanji (Japan)
Chinese (China)
Hangul (South Korea)
Thai (Thailand)
Achieve Complete Contact Data Management
Melissa's Data Quality tools help organisations of all sizes verify and maintain data so they can effectively communicate with their customers via postal mail, email, and phone. Our additional data quality tools include
Frequently Asked Questions
Address verification is the process of confirming the accuracy and validity of a physical mailing address. It is commonly used by businesses, organisations, and individuals to ensure that the addresses they have are correct and deliverable. Address verification helps prevent issues such as returned mail, lost packages, and misdirected communications.
There are various methods and tools available for address verification. Here are some commonly used ones:
Address Standardisation: This process involves formatting an address according to predefined standards. It corrects any errors, abbreviates appropriate elements, and ensures consistency. Standardised addresses are easier to validate and match against existing databases.
Address Validation: This method checks if an address exists in a specific database or postal directory. It verifies that the address is recognised by the postal system and can receive mail. Validation may include checking the address against official postal records or third-party address databases.
Delivery Point Validation (DPV): DPV is a more detailed level of address verification that confirms not only the existence of an address but also its exact location and deliverability to a specific mailbox or delivery point. It ensures that the address corresponds to a valid and occupied residence or business location.
Address Geocoding: Geocoding assigns geographic coordinates (latitude and longitude) to an address. It helps verify the physical location of an address on a map and ensures that it matches the expected region or area.
Address verification has numerous applications, including reducing shipping costs by eliminating incorrect addresses, improving customer data quality, enhancing direct mail marketing campaigns, and preventing fraud by validating customer information. It is particularly useful for e-commerce businesses, logistics companies, financial institutions, and any organisation that relies on accurate address information.
To verify an address, you can follow these guidelines:
Address Standardisation: Ensure that the address is correctly formatted and follows the standard conventions for your country. This includes elements such as house number, street name, city, state/province, postal code, and country.
Use Address Verification Tools: Utilise address verification tools or services that are available online or through postal authorities. These tools can validate the address against official databases and provide confirmation of its accuracy.
Cross-Check with Postal Authorities: Check the address against the postal authority's official records or directories. Many countries have postal websites or helplines where you can verify addresses or obtain information about address validation processes.
Delivery Point Validation (DPV): If available in your country, use DPV services to confirm that the address corresponds to a deliverable location. DPV verifies that the address is associated with an actual residence or business location.
Geocoding: Consider using geocoding services to validate the address by obtaining its precise geographic coordinates. This can help confirm the address's location on a map and ensure it matches the expected area.
Physical Verification: If the address is critical or high value, you may opt for physical verification. This involves sending a physical mail piece or a package to the address and confirming its successful delivery or receiving a confirmation from the recipient.
Confirm with the Recipient: If you are in direct communication with the intended recipient, you can ask them to confirm their address details. This can be useful for confirming specific apartment numbers, office suite numbers, or any additional address details that may not be readily available.
By employing these steps and utilising available tools and resources, you can effectively verify an address and ensure its accuracy and deliverability.
There are several reasons why an address may not be verifiable or why the verification process may encounter difficulties:
Incomplete or Incorrect Address Information: If the address provided is missing crucial details or contains errors, it may not be possible to verify it. For example, missing apartment numbers, incorrect street names, or typos in postal codes can make address verification challenging.
Non-existent Address: The address may not exist in the official postal records or databases. This could be due to a new construction, a recently changed or unregistered address, or an address that does not conform to the standard format.
Remote or Rural Locations: In some cases, addresses in remote or rural areas may be more challenging to verify. These areas may have limited or incomplete address data in official databases, making it difficult to confirm their accuracy.
Unrecognised or Unofficial Addresses: Some addresses may not be recognized by postal authorities or official databases. These could include unconventional or non-standard addresses such as informal settlements, remote locations, or addresses in areas not covered by formal postal systems.
Limited Access to Address Verification Services: Depending on the country or region, access to comprehensive address verification tools and services may be limited. This can make it harder to verify addresses, especially in areas where reliable address data is not readily available.
Privacy Concerns: In certain cases, individuals or organisations may intentionally provide incorrect or incomplete address information for privacy reasons. This can make it challenging to verify the address accurately.
Data Entry Errors: Address verification can be hindered by human errors during data entry or transcription. Mistakes made when inputting the address into a system can led to unsuccessful verification attempts.
It's important to note that while address verification methods and tools aim to improve accuracy, they are not infallible. There can still be instances where the verification process encounters difficulties or inaccuracies.
In general, it is advisable to ship to verified and recognised addresses to minimise the risk of delivery issues, lost packages, or returns. Verifying the address helps ensure that the recipient can receive the package successfully.
If you need to ship to an unverified address, it is recommended to take extra precautions such as confirming the address directly with the recipient, obtaining additional contact information, or using delivery confirmation services that require a signature upon delivery. These measures can help mitigate the risk of shipping to an unverified address.
It's always best to check with the shipping carrier or service you plan to use for their specific requirements and guidelines regarding shipping to unverified addresses.
Address verification is necessary for several reasons:
Accuracy of Deliveries: Address verification helps ensure that packages, mail, and other shipments are delivered to the correct locations. By verifying addresses, you can minimise the risk of delivery errors, misplaced items, and undeliverable packages.
Cost Efficiency: Shipping carriers often charge fees for returned or undeliverable packages. By verifying addresses before shipping, businesses can avoid unnecessary costs associated with failed deliveries or returns due to incorrect or incomplete addresses.
Customer Satisfaction: Accurate address verification leads to improved customer satisfaction. Customers receive their orders promptly and at the intended location, which enhances their experience and builds trust in your business.
Database Integrity: Address verification plays a vital role in maintaining the accuracy and integrity of address databases. By validating addresses and updating incorrect or outdated information, you can ensure the reliability of your customer data and improve the efficiency of future communications or shipments.
Fraud Prevention: Address verification helps prevent fraudulent activities. Verifying addresses can reduce the risk of shipping to unauthorised or fraudulent locations and minimise the chances of fraudulent orders or identity theft.
Compliance Requirements: Certain industries such as finance, healthcare, and e-commerce have regulatory requirements for accurate address verification. Compliance with these regulations is crucial to ensure data privacy, security, and legal obligations.
Marketing Campaigns: For businesses conducting direct mail marketing campaigns, address verification is essential. By verifying addresses, you can target the right recipients, improve campaign effectiveness, and reduce wasted resources by eliminating undeliverable mail.
Address verification serves as a proactive measure to ensure the reliability, efficiency, and effectiveness of various business processes including shipping, customer service, database management, compliance, and marketing. It helps streamline operations, enhance customer experiences, and reduce costs associated with incorrect or undeliverable addresses.
---