Capture, Validate & Standardise accurate address data for Ireland
There are roughly 800,000 non-unique addresses in Ireland – over 35% of properties share their address with at least one other property. This creates major difficulties in postal efforts, especially in rural areas, and often turns a simple delivery into a scavenger hunt. To help individuals and businesses overcome delivery challenges, the Eircode was introduced as Ireland's National Postcode System, helping make postal deliveries more efficient.
Melissa's Eircode Address Validation service captures accurate address data using Ireland's advanced postcode platform, proven to be the most effective way to verify exact locations in the Republic of Ireland.
Access to ECAF & ECAD Eircode Database for Ireland's advanced postcode platform

Enhance communication with customers to increase deliverability across the Republic of Ireland

Standardise incomplete addresses to meet Eircode's formatting rules

Add Geolocation Coordinates for pinpoint location intelligence in Ireland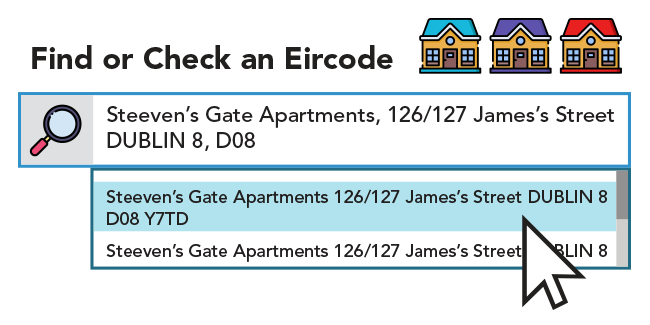 Try Eircode Address Lookup
Begin by typing an Irish address into the search bar and our Autocompletion tool will suggest a complete, verified postal address.
The Benefits of Eircode Data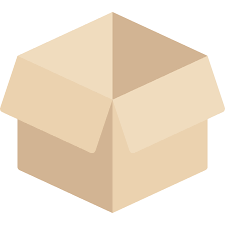 Improved Logistics & Distribution
Enables delivery companies to accurately identify a premise and pickup points, especially useful for the 35% of addresses that have no name or number.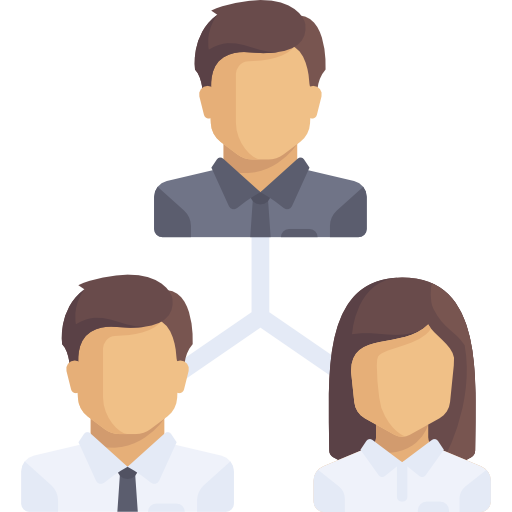 Facilitate Better Planning
Plan and provide services to any chosen sector or communities more efficiently with the accuracy of Eircode data.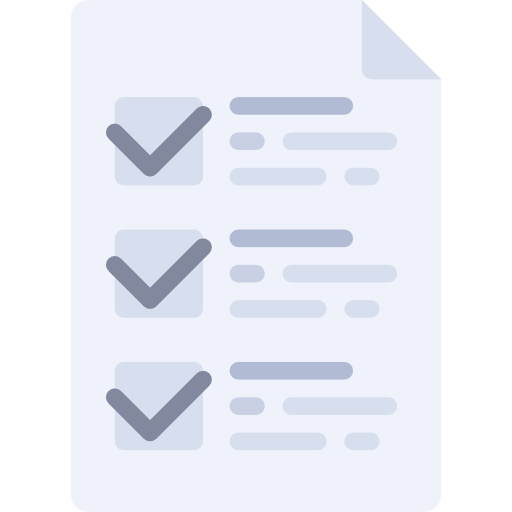 Better Customer Service & Experience
Enhance the online shopping experience by capturing accurate Eircode addresses at the point of entry on your website checkout. This ensures that only verified address data gets passed through to maximise speedy deliveries.
Brand Reputation
Gain the competitive edge with Eircode address validation to drive better overall business success in Ireland.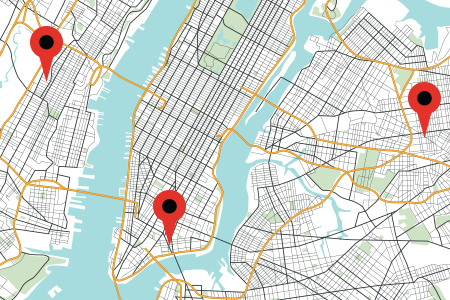 ECAF & ECAD Data
Melissa offers two Eircode data sets*. ECAF (Eircode Address File) is the base reference for all address points containing 2.2 million data points with Eircode's and USP Postal Addresses. ECAD (Eircode Address Database) comprises ECAF and adds datasets for each premises like latitude and longitude geocoordinates, alias address information and building and boundary data.

*Please note that ECAF is a perquisite for purchase of the ECAD file.
Part of Our Global Address Verification Service
Keep Address Data Accurate - Here's How We Do It
Melissa's Global Address Verification (GAV) combines a global knowledge database with location reference datasets for over 240 countries and territories while using proprietary parsing rules to correct, validate and enrich both partial and full address inputs.
Correct, verify & standardise addresses for 240+ countries & territories.
Reduce address correction charges & costs of returned mail and parcels.
Flexible APIs (on-prem & Cloud) for real-time or batch processing.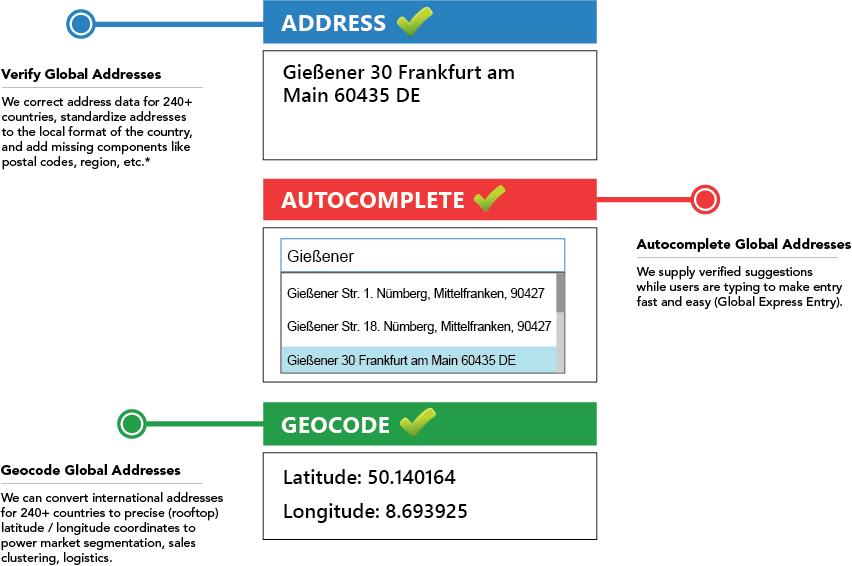 Interested in Other UK Data Sets?
---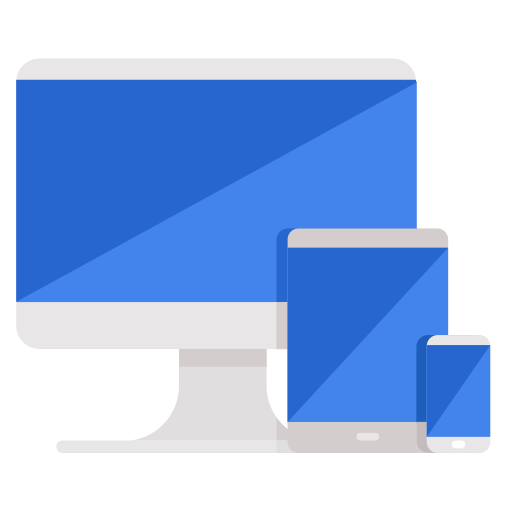 Get Started Today
Get in touch with one of our data quality experts to give you a first-hand look at our products in action. Request one today