PEP & Sanctions Screening
Smart, Efficient Screening with Comprehensive Sanctions, PEPs, Adverse Media and other International Watchlists.
Compliance often involves multiple departments and business applications, disparate customer and vendor databases, to avoid violations, costly fines, penalties, you need to have a comprehensive view of compliance across your enterprise. Melissa Identity Verification provides our real time AML risk database of PEPs (Politically Exposed Persons) Sanctions and International watchlists to consolidate screening and too easily integrate with your existing technology infrastructure.
Faster customer onboarding with real-time screening

Screen Individuals against Politically Exposed Persons (PEPs), Adverse Media and other International restricted party watchlists.

Better remediation by eliminating unnecessary "false positives"

Easy compliance with regional and International Sanctions, AML/CTF regulations including the EU's Sixth Money Laundering Directive (6AMLD), U.K, U.S & other Country Bank Secrecy Acts, Patriot Acts and other international legislation.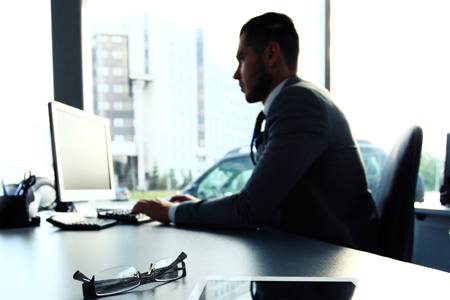 How PEP & Sanction Screening Works
1. Choose which types of risks you want to screen for
Choose for our proprietary AML data feed which includes comprehensive sanctions, adverse media and other international watchlists. See our full list below.
2. Run your Search
You can easily tailor our AML screening tool to your risk based approach and will leverage intelligent fuzzy matching to handle transliteration, synonyms, aliases, misspellings, and advanced name matching to reduce false positives.
3. Review matches and mange cases
Seamlessly sync our AML screening tool with your internal systems too review potential matches quickly and easily.
View Watchlists & Sanctions
Defining a Politically Exposed Person
A Politically Exposed Person includes heads of state or government, senior politicians, judicial or military officials, and close associates/family members of the Politically Exposed Person. Governing bodies like the Financial Action Task Force (FATF) have set out AML guidance for the following 3 classifications of a Politically Exposed Person (PEP)
Foreign PEP
This includes individuals entrusted by functions by a foreign country such as heads of state or government, senior politicians, judicial, military officials, senior executives, and important party officials.
Domestic PEP
This includes individuals that have been entrusted with prominent domestic public functions like heads of state or government, politicians, judicial, military officials, and executives of senior status.
International PEP
This category refers to persons who are entrusted with prominent functions by international organisations such as members of senior management e.g., board of directors, deputy directors and equivalent functions.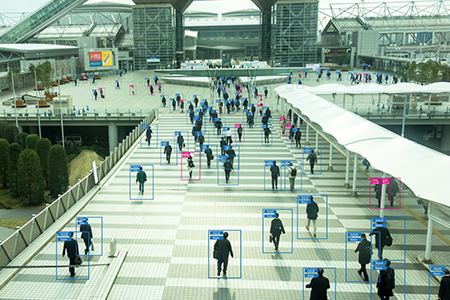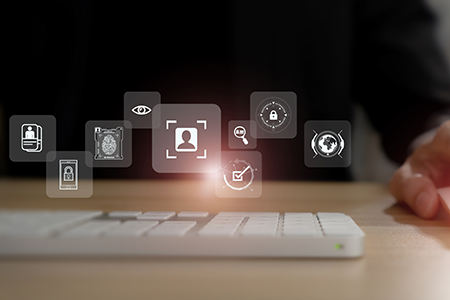 Why is PEP Screening Important?
PEP screening is a process used by banks and other financial institutions during client onboarding as part of their Identity Verification and Know Your Customer (KYC) initiatives. Since there are potential risks in doing business with politically exposed persons, financial organisations must have a system in place to assess and mitigate those risks. This is where Customer Due Diligence (CDD) comes into play. CDD or KYC policies are essential in building an effective Anti-Money Laundering (AML) program. By properly assessing a customer's risk prior to onboarding, financial organisations can apply the preventive measures necessary to protect the organisation and politically exposed person's business relationship.
Single, Batch Scan & No Code Features
Single Scan
Through our single scan feature, individuals and entities can be checked against global PEPs, sanctions and other global watchlists. The results returned provide a wealth of information that will aid in the onboarding and due diligence processes for new or existing customers.
Batch Scan
Melissa's PEP screening service also has the capability to batch scan, helping businesses save time during the onboarding process by simultaneously checking a large number of individuals.
No Code
Melissa's PEP & sanctions screening tool now comes in a no code, out of the box service which takes out the hassle of integration and lengthy set-up procedures. Just simply create an account via our online portal and gain instant access to our PEP & sanctions screening tool, as well as Melissa's other eIDV services.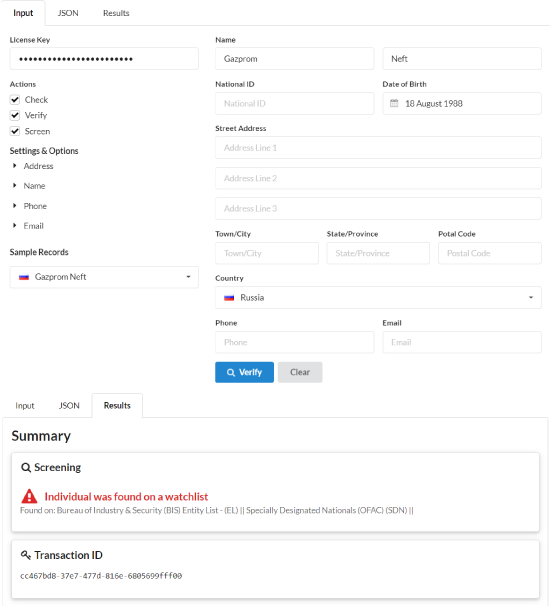 Why use Melissa for PEPs and Sanctions Screening?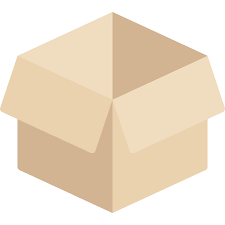 Simple & Easy Integration
Our AML screening tool integrations through a simple API that can easily be added to your existing technology infrastructure.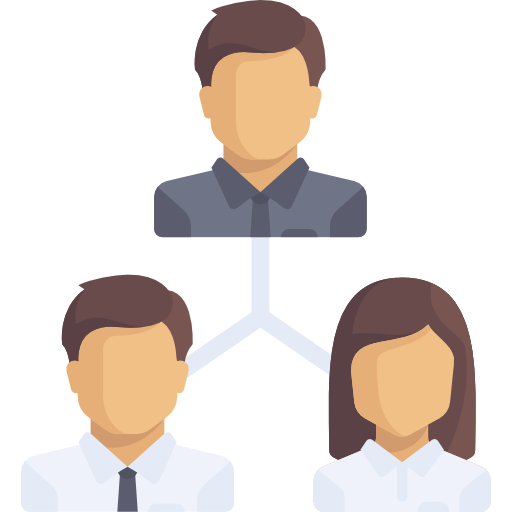 Extensive Profiling & Global Coverage
Screen individuals and organisations against global media sources that are tied to any negative information, as well as extensive PEPs, sanctions and watchlists.

Fully Customisable to Any Business Need
Different customers have different risk thresholds, which is why users can search against specific categories of media lookups, and categories can be customised for each client.

Screen Against the Most Updated Reference Data
All reference data which a user is screened against is refreshed daily in our real-time environments, so you can ensure full-scale accuracy.
Explore Our Range of Identity Verification Solutions
Melissa's identity verification utilises a range of industry-leading services, which are flexible and designed for organisations of all sizes, to meet KYC & AML compliance needs. Our additional identity verification solutions include:
Vimeo Video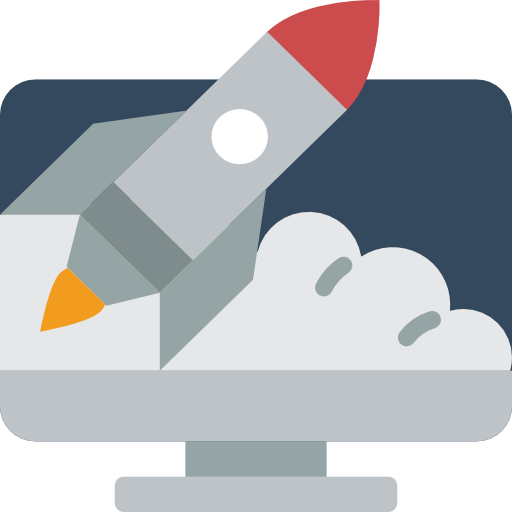 Case Study

eToro
Discover how eToro used Melissa's eIDV service to combat fraud and offer smooth customer onboarding.

Read Now
Brochure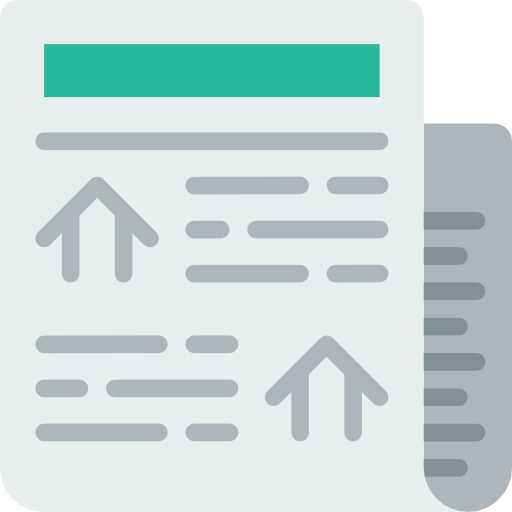 ---