Ensure You Have Valid, Callable Domestic and International Phone Numbers
With only a phone number and/or a country entered, Melissa Global Phone can determine whether the phone number is valid for the region and identify the country of origin from the international access code. The solution also easily verifies phone number types (US/CA Only) such as landline, VoIP, or mobile, as well as carrier. We even establish the most common language in use for the area.
Verify and correct numbers at point of entry to ensure only accurate information enters your database

Ensure phone numbers are live before you call to save time and resources

Identify the dominant language in the number's region to establish better customer relationships by improving communication
Try Global Phone Verification
Verify any UK or International telephone number
How Phone Verification Works
Verify
Phone - 3431665139, Country - Italy, Country Dialing From - USA
Caller ID:
Phone
9498583000
4089600110
4088898487
CNAM
MELISSA DATA
APPLE STORE
OAKLAND, CA
Output
PS07: Mobile Phone
Carrier: Vodafone Omnitel N.V.
Latitude: 41.895
Longitude: 12.482
UTC: +01:00
International Dialing: +39 3431665139
Phone International Prefix: 011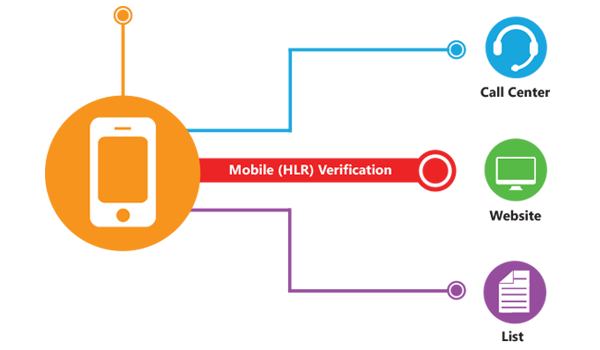 Premium Phone Verification
The Premium Phone Verification feature determines whether a mobile number is live and connected. This is an ideal service to keep your mobile database clean and updated, and helps reduce wasting money on SMS texting services that will never reach due to wrong or invalid numbers. Ideal for call centres, list owners, and websites that collect mobile numbers in real-time. Premium Phone supports 25 countries, including the U.S., Canada, Germany, United Kingdom, Mexico, Spain, India, Japan, Korea, and more.
CallerID Data
CallerID taps into real-time carrier data to return the name of the person or business associated with the number at activation. The feature helps you provide more personalised and relevant messages to customers for greater marketing effectiveness.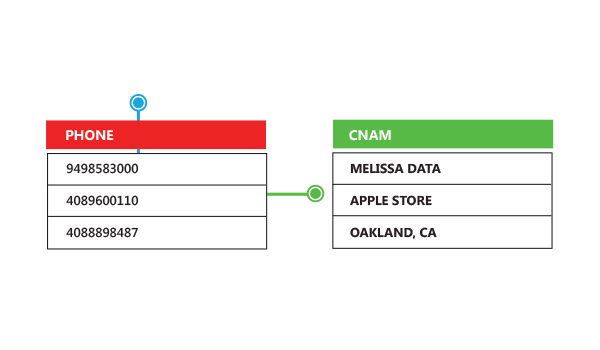 Achieve Complete Contact Data Management
Melissa's Data Quality tools help organisations of all sizes verify and maintain data so they can effectively communicate with their customers via postal mail, email, and phone. Our additional data quality tools include
---