Ensure You Have Valid, Callable Domestic and International Phone Numbers
With only a phone number and/or a country entered, Melissa Global Phone can determine whether the phone number is valid for the region and identify the country of origin from the international access code. The solution also easily verifies phone number types (US/CA Only) such as landline, VoIP, or mobile, as well as carrier. We even establish the most common language in use for the area.
Verify and correct numbers at point of entry to ensure only accurate information enters your database

Ensure phone numbers are live before you call to save time and resources

Identify the dominant language in the number's region to establish better customer relationships by improving communication
Each time we do a Phone Append, the result is a more complete Telephone Town Hall Meeting. Participation rate in polls is always more accurate with more participants.
Try Global Phone Verification for Free
Verify any UK or International telephone number
How Phone Verification Works
Verify
Phone - 3431665139, Country - Italy, Country Dialing From - USA
Caller ID:
Phone
9498583000
4089600110
4088898487
CNAM
MELISSA DATA
APPLE STORE
OAKLAND, CA
Output
PS07: Mobile Phone
Carrier: Vodafone Omnitel N.V.
Latitude: 41.895
Longitude: 12.482
UTC: +01:00
International Dialing: +39 3431665139
Phone International Prefix: 011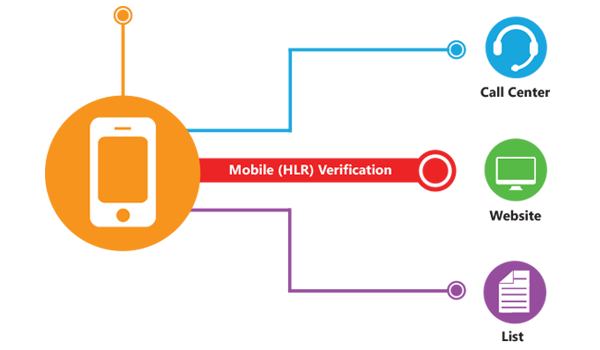 Premium Phone Verification
The Premium Phone Verification feature determines whether a mobile number is live and connected. This is an ideal service to keep your mobile database clean and updated, and helps reduce wasting money on SMS texting services that will never reach due to wrong or invalid numbers. Ideal for call centres, list owners, and websites that collect mobile numbers in real-time. Premium Phone supports 25 countries, including the U.S., Canada, Germany, United Kingdom, Mexico, Spain, India, Japan, Korea, and more.
CallerID Data
CallerID taps into real-time carrier data to return the name of the person or business associated with the number at activation. The feature helps you provide more personalised and relevant messages to customers for greater marketing effectiveness.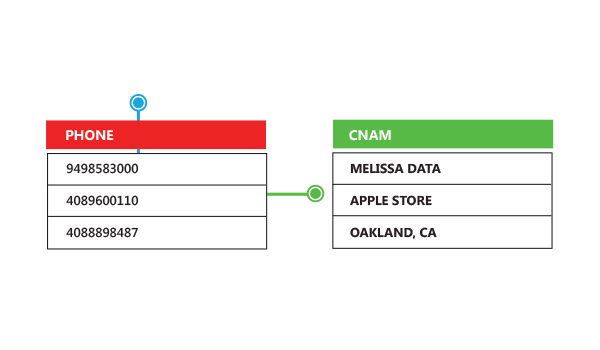 Common Questions About Phone Verification
A Phone Verification Service performs real-time active/inactive identification to verify phone numbers as they enter an organisation's system. It also batch cleans current phone numbers that are already in a database to ensure numbers are live and callable. It appends country code, international exit codes and national prefixes for 240+ countries to allow verification for unregistered phone numbers and locates their region. In addition, a phone verification tool can identify the number type, like mobile, landline, VoIP, etc., specifies the country that the number belongs to, and geocodes specific locations of that number.
This is important for businesses in any industry that wants to prevent fraud and spam, increase conversions, reduce telemarketing costs and enter global markets.
Businesses can ensure that their customer phone data is clean, accurate and up to date, locally and around the world. This allows them to make the most out of their telephone and SMS-related marketing initiatives, adhere to KYC and other compliance regulations, gain a complete view to number information for improved insight and reporting, and save time and money by removing invalid and unused numbers from contacts and databases.
A phone verification tool can be as easy as integrating it directly into your web-based application via an API and will work instantly. If businesses are wanting to batch list verify their phone numbers, then this can be done via the API mentioned above or done by a data cleansing method where a file is sent or uploaded and returned verified, cleansed, and up to date.
By implementing phone verification during user registration or account activation, businesses build trust and confidence with their users by demonstrating that an organisation takes security seriously and protects user accounts from unauthorised access.
A Phone Verification Service will work closely with telecommunication carriers to ensure high deliverability rates for SMS messages and voice calls. This helps overcome issues related to incorrect or invalid phone numbers, improving the overall user experience.
Achieve Complete Contact Data Management
Melissa's Data Quality tools help organisations of all sizes verify and maintain data so they can effectively communicate with their customers via postal mail, email, and phone. Our additional data quality tools include
---