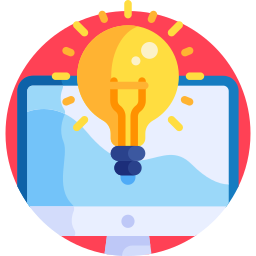 Bad addresses are costing businesses millions. More than 6 million people in the UK move each year, and outdated address lists can label a letter or bill, package or flat as undeliverable.
If too many addresses are underliverable, the mailer and its mail house can be liable for financial penalties, and suffer from poor customer communications and marketing effectiveness, lagging account receivables, and fewer sales.
Mailers or their service provider can avoid these problems by checking a mailing list against the UKs Postal Service's National Change of Address (NCOA) database. This will verify that a recipient on a mailing list has filed a change of address notice with the Royal Mail and will note the new address as well if it is available.
Why Is NCOA Data Cleansing Important for a business?
Correcting out of date addresses using a National Change of Address service and other methods allows mailers to meet the Royal Mail Move Update requirements for a 95-day period from the date of processing, in order to qualify for mailing discounts. Move Update is required for all marketing mail, First Class presort letters and flats, and Parcel Select Lightweight.
The costs associated with undeliverable mail can be severe. The Postal Service leverages its Intelligent Mail barcode (IMb) technology to check every single address a mailer submits in bulk for accuracy. If only 0.5 percent of addresses are faulty, failing to mirror Postal Services change of address (COA) records beyond a certain cutoff point, the mailer an be charged a fee on each bad address. The potential for thousands of pounds in penalties due to out-of-date mailing lists is very real.
What Other Methods Address The Recent-Move Challenge?
The Postal Service's ACS service allows customers mailing First-Class Mail, Standard Mail, and Periodical flats or letters to receive electronic or automated address corrections using the Intelligent Mail sbarcode. This allows for the Royal Mail and other international postal services like USPS to forward mail or notify mailers of a Change of Address (COA), provided the addressee submitted a change of address request with the Postal Service.
Address Service Requested for UK mail means a piece of mail is forwarded, with no charge, and a separate notice of a new address is provided to the sender for a fee. This occurs for up to a year if a forwarding address is on file with the Postal Service.
Change Service Requested provides address correction services without forwarding or return. If undeliverable, either the new address or the reason it is undeliverable is provided to the sender.
Return Service Requested provides address correction services and always returns the piece.
Why Use Melissa's Move Update, Address Verification Services?
When you use Melissa's NCOA service, we will update the addresses of customers that have moved before your mail goes out. In the UK Melissa will match your list against the full Royal Mail National Change of Address dataset with an average of 6.5 million moves on file over the last 12 months. For US Customers, Melissa will match your file against our full NCOA USPS NCOALink dataset containing of approximately 160 million moves on file over the last 48 months, or alternately over the past 24 months. As a NCOA Full Service Provider, Melissa guarantees the lowest price for your service.
Using Melissa's NCOA services, you can:
Stay in touch with moving customers to reduce undeliverable mail costs.
Enchance your address database with the latest PAF, SERP and CASS verified address information.
Meet Move Update requirements for Royal Mail, USPS and Canada Post for First Class and Standard Mail discounts.
Reduce waste & avoid distress by removing goneaways and deceased.
Comply with GDPR by removing "opt outs"
Allow for batch processing or Automated FTP for high volume users.
Melissa's SmartMover cloud service provides fast, easy change-of-address processing for UK and international addresses that are accurate in real time. With SmartMover, direct mailers can be assured of staying on the right side of the Postal Service's Move Update and Change of address regulations, while increasing customer lifetime value and mailing ROI.
For marketing and other purposes, Melissa also offers New Movers Mailing Lists. New movers, whether they're renters or homeowners, spend more on home-related goods and services in the first three months than non-movers spend in five years. Melissa adds more than 100,000 records to our new movers database every week, so you can confidently build your mailing list and take advantage of this window of opportunity with the freshest, most targeted data available. In addition, Melissa offers the following services for the highest level of address validation and completion:
Melissa's Address Verification Service verifies addresses in the UK and worldwide in real-time. This produces complete, standardised, and accurate Royal Mail addresses while correcting errors and adding in missing components like postal codes.
Melissa's Data Quality Services cleans, verifies, standardises, and completes names and addresses (as well as phone numbers and emails), matching names to addresses to authenticate the identity of a customer.