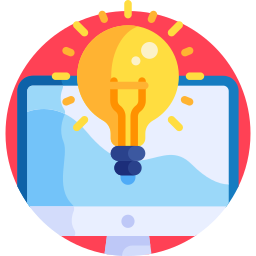 Address Verification or Address Validation software is a combined database with global location reference datasets from official government postal data sources like Royal Mail, UPS, Canada Post and more. The software can then parse, transliterate, and format any address to its local country format. Most importantly, it will verify that it's a real physical address and can be delivered to.
This is particularly important for organisations acquiring large customer databases, which they can cleanse in batch or point of entry to ensure their customer records hold the most up-to-date address data available - locally, and on a global scale.
Businesses can cleanse their address data in the following ways:
1. Single Address Check
This is when a single address is entered into an address check tool linked to global location reference datasets. The tool will find any inaccurate or missing address elements for residential or business addresses and give a level of verification based on the input data – unverified, partially verified and verified to the premises.
You can try this single address check tool here:
2. Address Database Cleansing
This is for businesses wanting to do a one-off or frequent address database cleanse where they can batch cleanse their records by either uploading them via a secure FTP or through a representative. The address database is then processed against government-referenced postal datasets. Then the data is parsed, standardised to its local country format, verified that it's a physical address, and transliterated, transforming foreign languages into Latin characters if need be. The finished output is a clean, deliverable address - ready for mailing, order fulfilment or analytics.
3. Address Validation API
This is for businesses wanting a consistent stream of clean and verified addresses. Seen as a permanent solution that can be integrated into existing CRMs, ERPs, and other workflows, the cloud API service will automatically parse, standardise, and transliterate an address, ensuring that it's clean and verified as it enters a organisation's system. When address verification is embedded into an organisation's system, customer records remain clean and current over time; this ensures consistency, confidence and reduces costs related to bad address data.
More information on how an Address Verification Cloud API works can be found in the demo below.

Other Functionalities
Address Lookup & Autocomplete
An address lookup or autocomplete tool works the same way as an address verification system, except it's in a slightly different format, being embedded into web forms or checkout processes. In turn, this service offers pre-validated addresses for 240+ countries. You can say it works like an address search engine; after a user enters the first few strokes of their address, a drop-down list of verified, suggested addresses appears, ensuring only clean address data enters an organisation's system.
More information on how an Address Lookup service works can be found in the demo below.

UK: Address Autocomplete DEMO from Melissa Data Corp. on Vimeo.
Geocode Append
Address verification technology can also add latitude & longitude coordinates, tract, and block numbers to your address records to unlock more potential. This is done by adding a geocoding functionality that cross-references a multitude of sources to ensure accuracy. The country coverage will determine the stage of accuracy an address can achieve.
Rooftop level –The highest level of geocoding available; sharp enough to "put the pin" on the address driveway.
Postcode+/Zip Code+ level – This will give an area of 10-20 households rather than a pinpoint level.
Postcode/Zip Code board level – This is the broadest level, and will show the geographical area and city boundaries.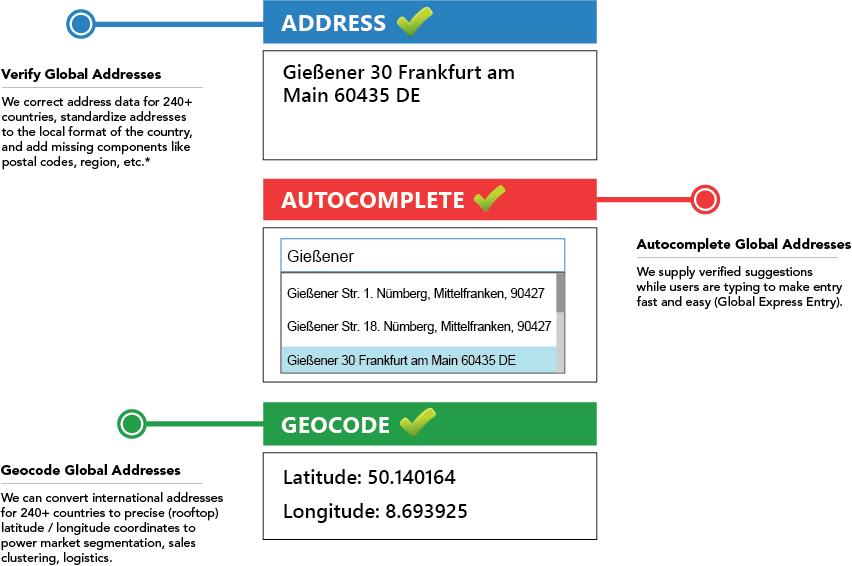 Melissa – The Address Experts
As the leader in address verification, Melissa combines decades of experience with unmatched technology and global support to offer solutions that quickly and accurately verify addresses in real-time, at the point of entry. Melissa is a single-source vendor for address management, data hygiene and presorting solutions, empowering businesses all over the world to effectively manage their data quality.