Real-Time Shipping & Delivery Date Calculator
Predict Shipping Costs and Delivery Dates in Real Time to Decrease Cart Abandonment Sales
Customers can be finicky. If their shopping experience isn't straightforward, or the shipping costs and delivery times prove to be higher or longer than expected at checkout, they could abandon the purchase altogether. With Melissa Decimal™ real-time shipping algorithm, you'll use your own rules to provide your customers with the best rate and delivery options for your products, however you ship them: flat; table-based; or real-time calculations using USPS®, UPS®, FedEx®, DHL™, and other carriers. Plus, offer multiple warehouse options, reduce shipping costs, supply in-cart box predictions and rates, and increase order fulfillments. It even can help you increase sales by up to 15% and significantly reduce cart abandonment to keep customers happy.
Predict shipping rates & delivery times to increase purchase rates dramatically

Verify addresses in real-time to expedite the order process

Manage shipping & cost margins to help reduce expenses by 20% or more

Increase warehouse efficiency with advance in-cart predictions and custom vendor/partner options

Integrate with your fulfillment/ERP system to facilitate batch shipping with minimum human interaction
Shipping Cost Calculation
The less time your customers spend wondering what the final cost of their purchase will be, the more satisfied they'll be – the more likely they'll make a purchase, and come back and buy again. So, say goodbye to cart abandonment and hello to increased orders and higher conversions with shipping cost calculations.
With Decimal's complex, powerful shipping rate algorithms, you'll get instant control over what you charge and when, using your rules and rates, so you'll never lose money on shipping again. You can even customize specific free shipping rules, such as Free Ground Shipping if orders are $200 or more or Free Next Day Air if the order is above $500. Based on geographical IP data, Decimal's technology locates customers as they shop to calculate precise distance from warehouses and shipping points. From that data, customers see how much it costs to ship to them.
Delivery Date Prediction
With Decimal, you decide when you need items shipped and exactly when they'll arrive, with options like "must ship by," "must ship on," and "must be received by." Customers can choose specific dates (Get it by Dec 24) and/or specific times (3pm PST), and you set rates for any of these rules, such as charging an additional fee for overnight, same-day, or holiday delivery. The chosen dates include calculations for time taken to process and pack, as well as ship.
The same intuitive logistics prediction system that predicts cost based on geographical location also offers delivery date forecasts in real-time, as items are added to a shopping cart. Exact dates are revealed early in the purchase process (instead of at checkout), allowing the shopper to know delivery options before they close the deal.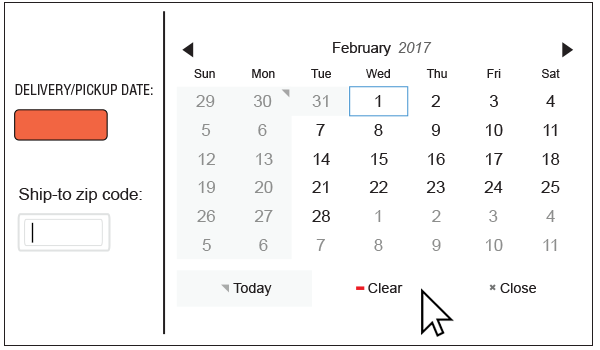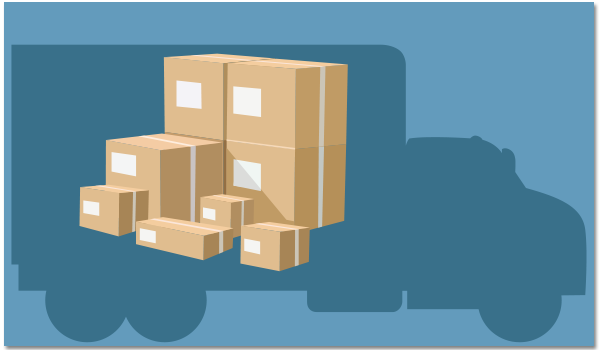 In-Cart Box Options
Don't go just by the total weight of your package—look at the dimensions as well to provide the most affordable rates through USPS, UPS, FedEx, and DHL. Decimal seamlessly chooses the best shipping method, box size, and packing materials based on the customer's in-cart decisions, like when they need items delivered and if fresh delivery is necessary. Your customers get the lowest price, and you save on supplies and postage. Got multiple boxes in a single shipment? No problem—Decimal can also split shipments into separate boxes when necessary.
Instant Address Validation
What good is a customer's address if it's not accurate? Sending packages to invalid addresses can do a number on your ROI, your branding, not to mention what it does to your databases. Without being able to contact a customer, you'll lose out on upsells and promotional opportunities, as well.
Decimal validates addresses in real-time, both at checkout as well as after the order is placed, using Express Entry to save up to 50% in data entry time and ensure all customer addresses are accurate. It verifies and even corrects every U.S. address, as well as addresses in more than 200 countries around the world. Plus, know if each address is a residence or not to avoid residential surcharges or include them in shipping calculations.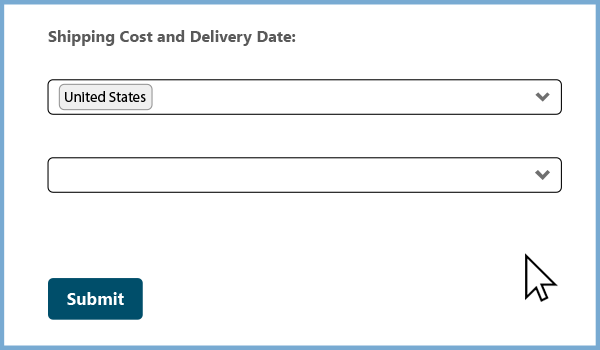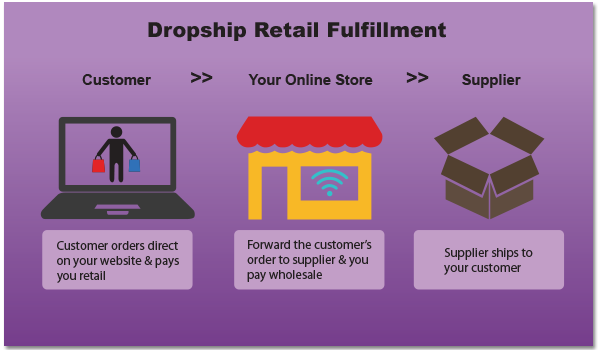 Custom Rate Allowances
Want to provide custom shipping rates based on specific products, SKUs, or vendors? How about shipping from multiple warehouses when that's the cheapest and fastest option? Or adding drop-ship capability for multiple vendors and partners? Decimal does all this, and more.
Show different rates, box options, and shipping costs to wholesale customers without your retail clients ever knowing. Group customers into categories to give them special rules and allow Cash on Delivery (C.O.D.) as a shipping and payment method.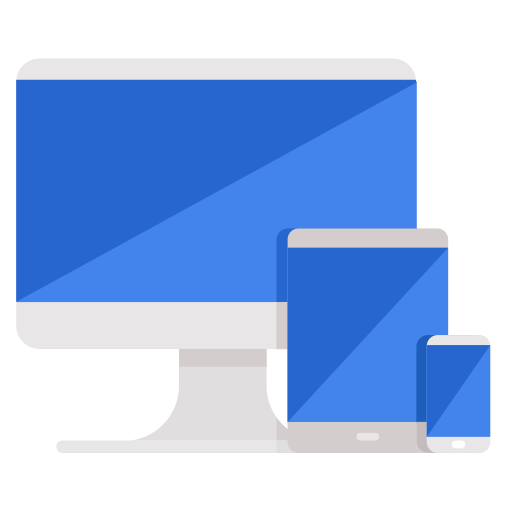 Request a Demonstration
A demonstration with one of our representatives gives you a first-hand look at our products in action. Request one today.
Request Demo Now