Unlock Discovery, Collaboration, Revenue & Personalized Care
Real-world clinical and healthcare research data is unusually valuable, but it is also unusually complex and diverse. Life science research data deals with diverse terminologies and ever-evolving patient data that even the most disciplined clinical practices will generate dirty data. Solve those complex data quality problems with the best AI-enabled products. Melissa combines over 35 years of deep domain knowledge with the latest in machine learning and reasoning to provide tools that work for you.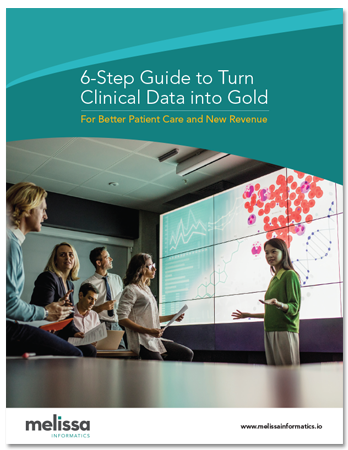 6-Step Guide to Turn Clinical Data into Gold For Better Patient Care & New Revenue
Read our 6-Step Guide to turn your disconnected and dirty laboratory and clinical study data into a clean, unified data resource, and learn how Melissa Informatics can help you tap your under-used data goldmine.
Download Brochure