Druginator
Sharp data for incisive insight, Smart tools for decisive action.
Druginator validates millions of pharmaceutical names, variants, dosages, and spellings against a pharmacopeia to save time, clear confusion, and mitigate errors.
190+ Different variations, spellings and compounds we discovered within a single electronic medical records (EMR) system for a common drug in treating Parkinson's:
Sinemet (Carbidopa-Levodopa)
Commonly prescribed drugs may be spelled similarly or sound alike, and hard-to-pronounce chemical names are even more difficult to spell.
For a patient, this can mean the difference between life and death. The accuracy of tiny differences in mission critical healthcare informatics has crucial implications on patient analysis and treatment outcomes.
Drug Cleansing & Append
Enforce data governance standards at the point of ingestion by removing ambiguities on drug data entry.
Drug Identification & Profiling
Establish a pharmacopeia repository with metadata of drugs, their uses and information about them.
Segment and consolidate information to classify drug general usage or bioequivalence at prescription.
Organize pharmacological data like clinical success rates, pricing, update from old formats, and break down names to components.
Drug & Enrichment
Regularly enhance data repository with new drug information, recent discoveries, issued warnings, or other information to ensure Rx decisions are founded on the best available information.
Buttress pharmacovigilance in data marts by enriching and appending existing entries for information on allergies, DDI (Drug-Drug Interaction) and ADE (Adverse Drug Effects)
Drug Semantics & Harmonization
Patented semantic technology offers interoperability of information from linked databases.
Standardize and reformat drug information mined from textual data or multiple linked databases regardless of format and language.
Resolve ambiguities throughout data entities and merge associated drug names and compounds.
Harmonized information from disparate data warehouses offers usable drug resources in strategic data marts.
Harness the power of machine reasoning to find unseen, indirect or inferred linkages.
Produce a formulary – an official list giving details of medicines that may be prescribed taking all of the information into account, quickly and efficiently to offer immediate answers to life threatening situations.
The best of human knowledge and machine reasoning for better insight enhances pharmacological research and usage while mitigating DDI & ADE scenarios.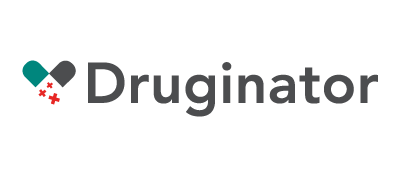 Request Demo
If you would like to request a product demo please fill out the form & we will get you set up right away!