Preventing Fraud & Driving Donations
An insightful guide on how charities and NPOs can prevent fraud and increase their donations through data quality and identity verification practices.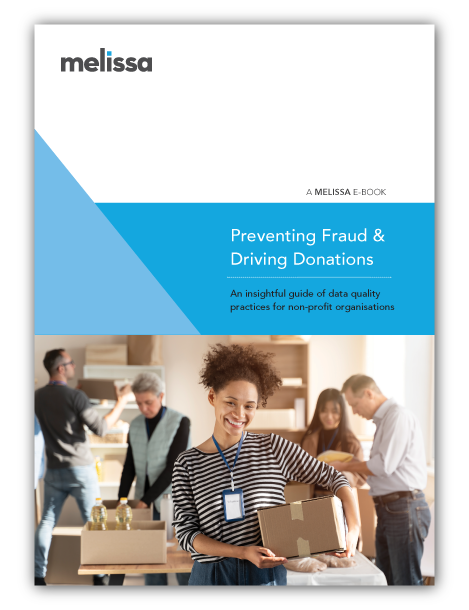 Charities and non-profit organisations (NPOs) have a responsibility to the greater good because they obtain funding via donors to achieve their aims. With the growing problem of fraudulent activity constantly disrupting this sector, there's an ongoing need to maintain clean and accurate donor data.
This eBook outlines a number of potential threats NPOs are exposed to on a regular basis, and how they can implement flexible tools to safely avoid them. Additionally, it provides valuable insight into the benefits of holding clean, accurate and enriched customer data. This way NPOs can cultivate better relationships with, drive more revenue from, and find more of their best donors.
This eBook will help charities and NPOs:
Improve communication efforts
Lower costs
Gain a clearer view on strategic objectives
Reduce fraudulent activity
Stay compliant
Drive revenue
Develop a deeper understanding of donors
Build better targeted budgets