The Data Detox Ebook Download
The Data Detox From Dirty Data To Healthy Companies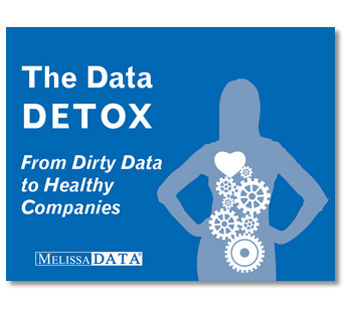 The Data Detox Ebook Download
Did you know that 91% of businesses suffer from impurities like data entry errors and good data that's gone stale? Download our new e-book detailing a 4-step plan to get rid of toxic data. Get your customer database in shape to cut waste, drive revenue, and improve business decisions.
Highlights include:
How to profile your data to identify how toxins are contaminating your system
How duplicate data is harming your brand and what to do about it
Ways to enrich your data for omnichannel marketing success
And more!