Data Quality & Enrichment Solutions Catalog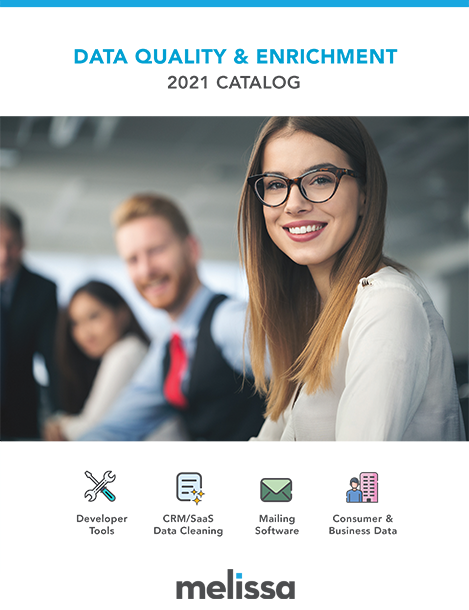 It's time to put an end to your bad data. Get started with the right solutions for your business. Melissa's freshest solutions catalog to date is full of ways to polish and enrich your stale data. From pivotal point-of-entry verification, to back-of-house data cleansing, Melissa has the solutions you need to improve your business from end-to-end.
Explore industry differentiators and what Melissa has to offer your business.
Countless Capabilities: so many ways to get the important jobs of verifying, cleansing & updating done.
Data Appends: from filling missing contact info, to appending consumer lifestyle info, we've got the data appends for you.
Browse a Rich Data Marketplace: full of millions of prospects so you can micro-target Consumers, Businesses, Property Owners & more.
Address Intelligence: Over 35 years of expertise is built into industry-leading mailing & address management solutions.
And so much more!