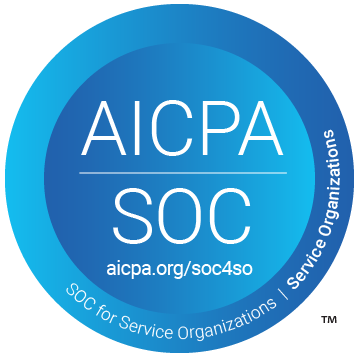 The security of your data is important to Melissa Data. We have a 30+ year history of establishing and refining our controls to secure client data in an ever-changing, and increasingly connected world.
To demonstrate our commitment to data quality, Melissa has successfully completed the Service Organization Control (SOC 2 Type II) audit for its data center and data processing organization.


How This Impacts You
SOC 2 Type II makes it easier for you to trust in Melissa. By completing the SOC 2, Type II examination, we affirm our long-standing commitment to strong controls and safeguards for handling and processing your data.
Because Melissa processes, procedures, and controls have been formally evaluated and tested by an independent accounting and auditing firm, SSAE 16 Professionals, LLP, you can be assured that a high level of internet controls and security are established and maintained. The examination was conducted in accordance with the AT Section 101, Attest Engagements of SSAEs (AICPA, Professional Standards, Trust Service Principles, Criteria and illustrations for Security, Availability, Processing Integrity, Confidentiality, and Privacy. Reporting standards include an audit of Melissa Data's controls relevant to security and availability and the suitability of the design and operating effectiveness of our controls.
With the SOC 2 report, we can now document our internal controls for processing services, and support our commitment to meeting regulations, standards, and specific set of criteria as established by a widely recognized national trusted authority.