Web Query
Visually access, explore, report, and query your data to uncover hidden relationships, accelerate discovery and share knowledge and insight with fellow researchers.
Web-based search of any relational or semantic database, web service or Sentient data store
Data and metadata search, review and audit capabilities
Data interaction with analytical applications
Export results to Excel, Text, HTML, XML, or Sentient Knowledge Explorer
The Sentient Web Query makes multiple internal and external (public and commercial) databases accessible through an easy-to-use web interface. This includes connecting any number of relational, semantic, and specialty databases. The Web Query provides researchers, analysts, and managers secure, compliant global access and the ability to interact with their data from anywhere in the world.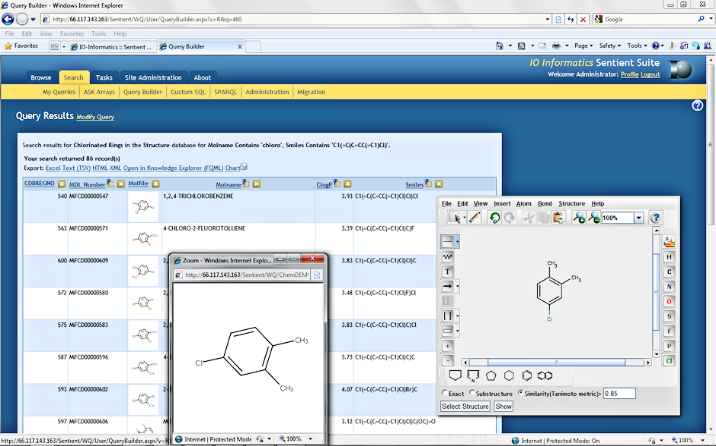 Request More Information
If you would like to request more information please fill out the form to get started!