Clean, Standardize and Format U.S. and Global Addresses
Approximately 20% of addresses entered online contain errors - spelling mistakes, wrong house numbers, incorrect postal codes, formatting errors that don't comply with a country's postal regulations. This can result in late or undeliverable shipments, a big and costly concern for companies doing business domestically and across borders.
Melissa's Global Address Verification service verifies addresses for 240+ countries and territories at the point of entry and in batch to ensure only valid billing and shipping addresses are captured and used in your systems.
Leverage a postal certified address engine using official government data including CASS (USPS), SERP (Canada Post), PAF (Royal Mail) and more

Correct international addresses by adding missing components such as postal codes, locality, and more

Standardize addresses to meet local in-country formatting rules

Transliterate to and from native country languages and Latin

Add precise lat/long coordinates up to the rooftop (delivery point) level
With the help of Melissa's solutions, we have been able to realize a customer onboarding process which makes registration faster and simpler – and reduced manual validation costs.
How Address Verification Works
Inputted Address
22382

Avenida

22382

220th St

22382

Ainsowrth Dr

22382

Alaska Dr
Parsed Address
22382 Avenida Empresa
Address
Rancho Santa Margarita
City
Inputted Address
22382 avenida empresa,
rancho margarita santa,
ca
Standardized Address
22382 Avenida Empresa,
Rancho Santa Margarita,
CA 92688
Verified Address
22382 Avenida Empresa
Rancho Santa Margarita
CA 92688
Valid Address
Deliverable Address
Address Output
Address Line 1: 22382 Avenida Empresa
City: Rancho Santa Margarita
State: CA
ZIP Code: 92688
Try Address Verification
Verify a U.S., Canadian or international address. Output includes latitude/longitude coordinates.
Start with Address AutoComplete
Utilize Melissa for fast, accurate address capture at point of entry. Our Express Entry solution powers your web forms and CRM with type-ahead address autocompletion – ensuring only a verified, Standardized and complete address enters your database.
Autocomplete addresses to speed up order entry with reduced keystrokes
Real-time verification eliminates shipping costs due to incorrect addresses
Autofill all address fields – misspellings are prevented, abbreviations completed and missing information is added
Learn More
Try Address Autocomplete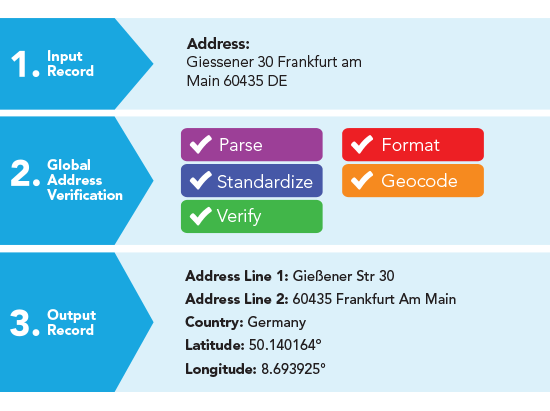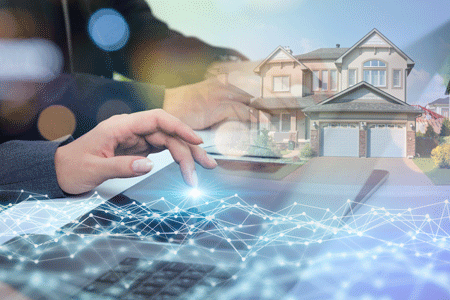 The U.S. Address Experts
For 30 years, Melissa has been a leading address management and mailing solutions provider. We have decades of experience handling the irregularities and common mistakes that arise when people write addresses. As a USPS CASS-certified provider, we utilize the following to keep your addresses correct, up-to-date and deliverable:
DPV® (Delivery Point Validation) data to verify the address is deliverable and mail can be sent to that address
LACSLink® (Locatable Address Correction System) data to match your address data to addresses that have been converted, modified, or changed by the USPS
SuiteLink® data to add missing known secondary information including suite numbers
eLOT® (enhanced Line of Travel) which helps sort mailings in approximate carrier-casing sequence
Melissa also provides a wealth of proprietary capabilities including RBDI (residential or business delivery indicator), AddressPlus® (adds known apartment numbers to residences), Non-USPS data (5+ million addresses not supported by USPS) and MAK® persistent address identifier key technology which tracks all changes to addresses over time.
A Single Interface for All International Addresses
The Melissa global address verification service empowers you to verify and correct addresses in a single country or in 240+ countries around the world – from a single interface. We've done all the heavy lifting to combine the varied addressing systems internationally so you can quickly and accurately verify an address in real-time, at point of entry. When you submit an address, our solution performs advanced lexicon and parsing for each country and we can return the address as either:
Formatted and standardized to a specific postal authority's regulations in a mailing label or database storage format.
Parsed in separate address fields such as house number, thoroughfare, locality, postal code, etc.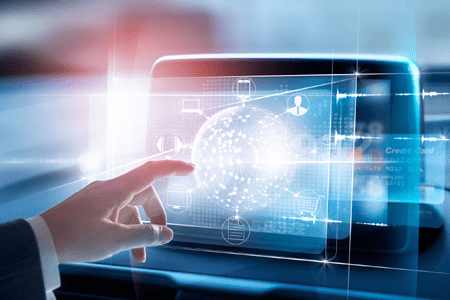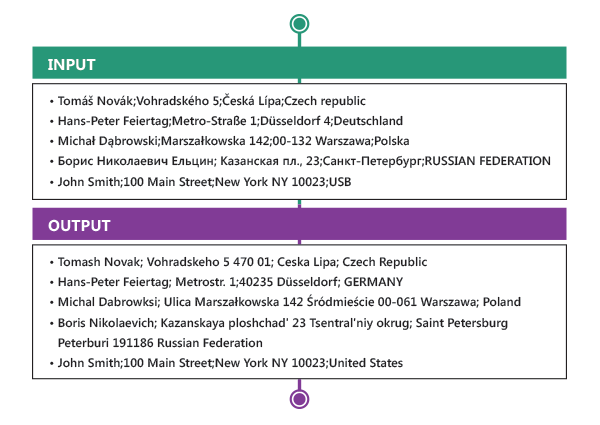 Transliteration and Multiple Language Support
We support multiple language scripts, including:
Cyrillic (Russia)
Hellenic (Greece)
Hebrew (Israel)
Arabic (United Arab Emirates)
Kanji (Japan)
Chinese (China)
Hangul (South Korea)
Thai (Thailand)
Custom API
Connect our API to verify single addresses or bulk lists.
cURL, NodeJS, PHP, Ruby, Java, .NET & more all backed with 99.99% uptime. Visit our Developer Portal
Receive 1,000 Free Credits per month (with Developer account)

Multiple data quality APIs to test & fine tune

Interactive API documentation, test our API right in the Portal

Custom enterprise solutions & dedicated environments

Integration support from our dedicated engineers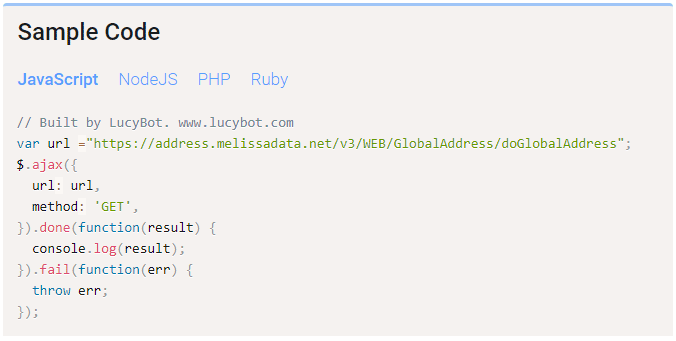 ---
Integrations
Use Melissa Address Verification in top ETL, CRM & Ecommerce platforms.